Cảm biến nhận dạng DST-1 Maxcess | DST-1 Web Guiding Sensor
Thành phần:
Mới 100% - Chính hãng
Công Ty TNHH Thương Mại và Dịch Vụ Tăng Minh Phát chuyên cung cấp các thiết bị hãng Maxcess tại Việt Nam.
Cảm biến chỉnh tâm DST-1 Maxcess | DST-1 Web Guiding Sensor
1. Giới thiệu DST-1 Maxcess
The DST-1web guiding sensor is a smart sensor product, packaged with a powerful and simple to use operator interface. The DST-1 sensing element is based on a wide angle, farlooking NIR (Near Infra-Red) digital image sensor.
The web guiding sensor can drive two independent outputs, producing edge or line tracking signals, web center or web width, near edge or far edge, by processing up to four independent regions of interest in the guided material.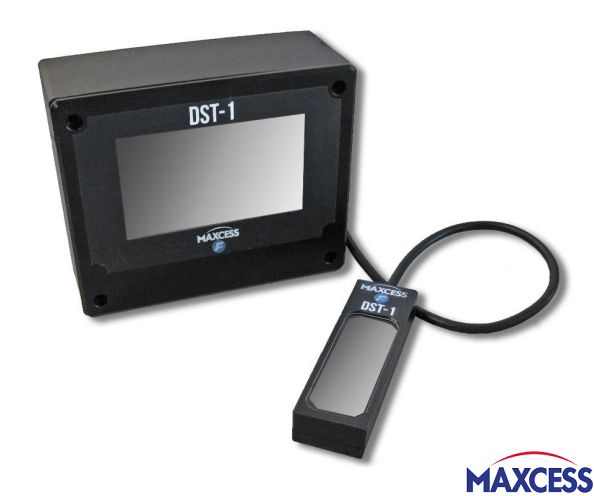 The DST-1 web guiding sensor is capable of guiding variety of web materials—from opaque to clear, from reflective to an irregular mesh, a variety of perforated and tabbed edges, and other challenging materials—by recognizing an edge or line, or by optional center guiding.
The sensor OI offers a list of built-in functions for diagnostic, testing and calibration.
The web guiding sensor is designed for continuous use in IP54 environment.
2. Thông số kỹ thuật DST-1 Maxcess
Operating Temperature: 0-60°C (32 to 140°F)
Storage Temperature: -10-80°C (14 to 176°F)
Sensor Dimensions: 112 x 34 x 18 mm (4.4 x 1.3 x 0.7 inches)
OI Dimensions: 156 x 126 x 66 mm (6.1 x 5 x 2.6 inches)
Sensor's Working Spectrum: NIR (near infrared)
OI Display TypeColor Touchscreen: 480 x 272 pix
OI Connection Type: USB 2.0
Sensor Update Range: 83 Hz
Sensor Weight: 200 g (0.45 lb)
OI Weight: 1300 g (2.9 lb)
Operating Current: 24 VDC/0.3A 12 VDC/0.35A
Voltage Input Range: 10-26 VDC
Analog Output Range: 0-20 mA (at nominal load 100 Ω)
Field of View (at distance): 70 mm (at 20 mm) to 250 mm (at 250 mm)
Maximum Field of View (at distance): 300 mm ( at 200 mm)
IP Rating: IP54
Trực tuyến:

5

Hôm nay:

30

Tuần này:

2906

Tuần trước:

9129

Tháng trước:

10404

Tất cả:

290684