PK D57 553 PFEIFFER VACUUM VIỆT NAM
Công Ty TNHH TM và DV Tăng Minh Phát là đại lý chính thức hãng PFEIFFER VACUUM tại Việt Nam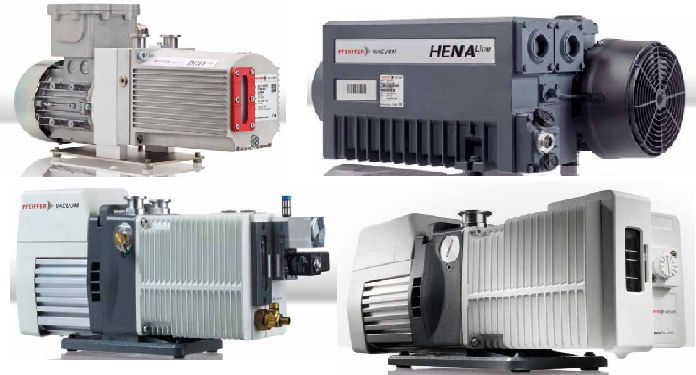 Rotary vane pump with innovative DC drive. The ideal solution for automotive and analytical applications.
Unique 24 VD C rotary vane pump:
With the new Duo 3 DC, Pfeiffer Vacuum presents a 2-stage rotary vane pump that was developed especially for 24 VDC applications. It is the only rotary vane pump in the market that operates in a temperature range from -20 °C to +60 °C. Due to its consumption of less than 100 W in continuous operation, it is extremely energy efficient. The brushless motor and optional magnetic coupling make the Duo 3 DC a very low-maintenance pump.
Adjustable pumping speed
The Duo 3 DC offers a pumping speed of 2.7 m³/h and an ultimate pressure of 3 · 10-3 hPa. Due to its innovative speed regulation, it is possible to achieve faster or slower pumping speeds.
Innovative product for the automotive industry
This pump is the solution for developers and suppliers of new, technologies in the automotive sector that need a vacuum pump with a 24 V power supply. The concepts currently being developed in this field will play an important role in the reduction of energy consumption and costs in vehicles. The Duo 3 DC generates the necessary low or fine vacuum to meet the specific requirements of this application.
Low noise level for analytical applications
The analytical industry also offers a wide range of applications for this pump. The quiet operation allows for an installation close to a work space where a 24 V power supply is often readily available.
Customer benefits
Suitable for operation with the wide range of temperature from -20 to +60 °C
■ Specifically designed for automotive and other mobile applications
■ Very low noise level < 50 dB (A) allows installation close to a work space
■ Low cost of ownership due to power consumption < 100 W
■ Low maintenance due to brushless drive and optional magnetic coupling
■ Variable speed for use in various applications
■ Easy installation and small footprint
PK D57 553 PFEIFFER VACUUM VIỆT NAM
PK D59 905 PFEIFFER VACUUM VIỆT NAM
PK D03 200 PFEIFFER VACUUM VIỆT NAM
PK D03 250 PFEIFFER VACUUM VIỆT NAM
PK D03 300 PFEIFFER VACUUM VIỆT NAM
PK D03 350 PFEIFFER VACUUM VIỆT NAM
PK C42 602 PFEIFFER VACUUM VIỆT NAM
PK C42 637 PFEIFFER VACUUM VIỆT NAM
PK C43 602 PFEIFFER VACUUM VIỆT NAM
PK C43 637 PFEIFFER VACUUM VIỆT NAM
Trực tuyến:

3

Hôm nay:

95

Tuần này:

95

Tuần trước:

5154

Tháng trước:

5154

Tất cả:

79259