IMPULSE®•T MAGNETEK, MAGNETEK VIỆT NAM
Công Ty TNHH TM và DV Tăng Minh Phát là đại lý hãng MAGNETEK tại Việt Nam
Magnetek's new IMPULSE®•T is the ideal low-cost, easy to configure variable frequency drive for CMAA Class A-D traverse motions.

Magnetek's IMPULSE•T has made drive programming so easy you can get your crane up and running in a few simple steps. This affordable drive platform makes the IMPULSE•T the ideal solution for contactor control upgrades and basic modernizations.

The IMPULSE•T comes standard with a 120VAC digital interface card with 5 programmable inputs, and can also be fitted with 48VAC, 24VAC, and 24VDC interface cards to meet unique design needs.

UL® recognized motor overload protection comes standard with the IMPULSE•T, protecting your motor and peripheral electronics from damage when a mechanical failure occurs. Preventative maintenance monitors provide the feedback you need to proactively schedule maintenance and minimize downtime.
Performance Features
Digital and analog reference sources

Up to 8-speed multi-step digital speed reference
2-step infinitely variable speed reference
1 analog speed reference: 0-10VDC, 4-20mA, 0-20mA

Built-in dynamic braking transistor
1 form C output contact 1 A at up to 250VAC or 30VDC
1 analog monitor output: 0-10VDC proportional to output frequency or current
X-Press Programming™ allows programming initial setup within seconds
Maintenance timers - operations, cooling fan, soft charge bypass relay, and IGBT
Fully adjustable volts/hertz pattern
DC injection braking
Electronic reversing motor leads
Automatic fault reset
Adjustable acceleration/deceleration: 0.0 to 25.5 seconds
Fault history
Hardware and software current limit
Specifications
CMAA Class A-D Service
Overload capacity: 120% for 60 sec.
40: 1 speed range
Starting torque of 150% @ 3Hz
Certifications: UL, cUL, RoHS, CE
Ambient service temperature: -10° to 50°C (+14° to 122°F)
Input voltage: 200 to 240VAC, 380 to 480VAC, -15% to + 10%
Input frequency: 50/60 Hz; ±-5%
Ratings
380-480VAC, 3/4 to 5HP
200-240VAC, 1 to 3HP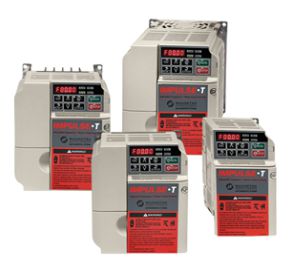 2006-T MAGNETEK VIỆT NAM
REA230-2
2010-T MAGNETEK VIỆT NAM
REA230-3
2012-T MAGNETEK VIỆT NAM
4002-T MAGNETEK VIỆT NAM
REA460-1
4004-T MAGNETEK VIỆT NAM
REA460-3
4005-T MAGNETEK VIỆT NAM
4009-T MAGNETEK VIỆT NAM
REA460-5
EDB2003CT MAGNETEK VIỆT NAM
EBD2006CT
EDB2009CT
EDB2004DTP
EDB2006DTP
EDB2011DTP
EDB4001CT
EDB4003CT
EDB4004CT
EDB4007CT
EDB4002DTP
EDB4004DTP
EDB4005DTP
EDB4007DTP MAGNETEK VIỆT NAM
Trực tuyến:

1

Hôm nay:

716

Tuần này:

5299

Tuần trước:

8586

Tháng trước:

13111

Tất cả:

476305