MAGNETEK VIỆT NAM, IMPULSE®•D+
Công Ty TNHH TM và DV Tăng Minh Phát là đại lý hãng MAGNETEK tại Việt Nam
Magnetek's high performance AC Line Regenerative Systems are ideal for adjustable speed applications that include a high demand braking cycle. These industrial grade units take surplus regenerative energy from the motor and return it to the AC power source, reducing total energy consumption and improving energy efficiency.
AC Regenerative Systems are an ideal solution for:
High duty cycle cranes
Large cranes with multiple resistor banks for each motion
Severe duty dusty, wet, or volatile environments

AC Regenerative Systems provide:
Energy efficiency
Cost savings - payback can be seen in the first year
Elimination of wiring for dynamic braking resistors
Elimination of dynamic braking resistors' maintenance
IMPULSE•D+
The IMPULSE•D+ is a high-performance Active Front End regeneration unit in a chassis drive layout. The Active Front End technology allows the IMPULSE•D+ to minimize line harmonics below IEEE 519 requirements and regulate a consistent DC bus voltage. Combining the IMPULSE•D+ with IMPULSE•G+ and VG+ Series 4 variable frequency drives will provide you with the most energy efficient, durable, and feature-rich crane control system available.
IMPULSE•D+
230V Class
460V Class
Input Voltage +10% / -15%
200-240VAC
400-480VAC
Input Frequency
50/60Hz ± 3Hz
Motor Rated Current
15-400A
8-560A
Horsepower Rating
5-150HP
5-450HP
Ambient Operating Temperature
-10 to 50°C (14 to 122°F)
Power Factor
>0.99 at full load
Overload Tolerance
150% for 60 seconds, 200% for 3 seconds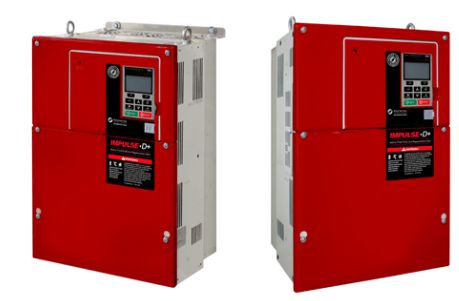 2015-D+ MAGNETEK VIỆT NAM
2030-D+ MAGNETEK VIỆT NAM
2057-D+ MAGNETEK VIỆT NAM
2083-D+ MAGNETEK VIỆT NAM
2140-D+ MAGNETEK VIỆT NAM
2200-D+ MAGNETEK VIỆT NAM
2270-D+ MAGNETEK VIỆT NAM
2400-D+ MAGNETEK VIỆT NAM
4008-D+ MAGNETEK VIỆT NAM
4016-D+ MAGNETEK VIỆT NAM
4030-D+ MAGNETEK VIỆT NAM
4043-D+ MAGNETEK VIỆT NAM
4058-D+ MAGNETEK VIỆT NAM
4086-D+ MAGNETEK VIỆT NAM
4145-D+ MAGNETEK VIỆT NAM
4210-D+ MAGNETEK VIỆT NAM
4300-D+ MAGNETEK VIỆT NAM
4410-D+ MAGNETEK VIỆT NAM
4560-D+ MAGNETEK VIỆT NAM
41040-D+ MAGNETEK VIỆT NAM
Trực tuyến:

4

Hôm nay:

1369

Tuần này:

7543

Tuần trước:

11948

Tháng trước:

18152

Tất cả:

640224